Students Plan For Prom
On April 17, the school will be hosting prom; this year's theme is Crystal Elegance. 
"The goal was for it to be pretty elegant, there is going to be lots of diamonds and crystals," said Hannah McCormick, Junior Class President who is in charge of planning prom, 11.
She began the planning process way back in Oct. when it was still up in the air if prom was even going to happen. 
"[Anna Kline, junior class sponsor, and I] decided to go ahead and plan prom and act like it was happening even though we didn't know if it was or not, which actually helped us out in the long run since it did end up happening," said McCormick.
Only this year McCormick was faced with decorating an outside event, instead of the usual inside one. 
"[Marc] Williams, [principal,] called in both the president and vice president for the senior and junior class and talked us through what his plans were. He came up with the idea for the outdoor tent, we merely gave him feedback," said McCormick. "I personally thought it was a good idea we were able to still have it. I know there is going to be heaters with the tent so we are hoping it won't be too cold. I was glad to see that we were able to come up with a solution."
Many of the students are also glad to see the move outside. 
"Honestly, I kinda like it. It's not going to be in the stuffy gym. Hopefully it's nice. That's what I'm scared for, that they are going to cancel it and it's not going to get moved. That's a little scary because it's April," said Isabella Infante, who has prom plans, but is still uncertain if she will actually go to the dance, 12.
This has been a question for a lot of students after the school sent an email announcing that everyone may have to quarantine if any cases came out of the event. 
"Personally, I'm not going to go to prom this year," said Logan Trask, 12, "because of how the rules are set up. If one person gets Covid[-19], everyone has to quarantine…so we decided to hang out, go to dinner, go to the Nelson [Atkins museum], something like that."
Despite the shifting and uncertain plans almost everyone is still excited about the celebration that they missed out on last year.
"[It's special] especially for senior prom, it's a last big hurrah," said Infante. "It's your last big thing to do with all your friends and you get to dress up…It's magical to me I guess. It's just everything about it [makes it special]. I'm just excited."
About the Writer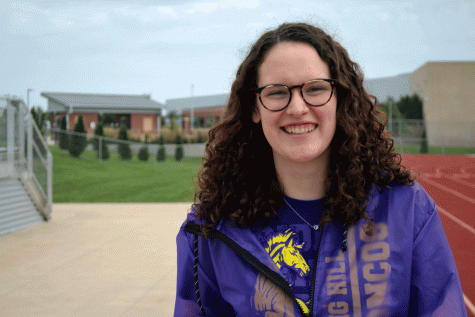 Hannah Smith, Copy Editor
Hi readers. I'm Hannah Smith. I'm StampedeNews.Net's new Copy Editor which means if you weren't already tired of seeing me around here then buckle up because...