You Like Jazz?
Hang on for a minute...we're trying to find some more stories you might like.
You like jazz? Well, the community of Spring Hill certainly does. Saturday, Oct. 5 the Spring Hill Jazz Band performed at the new coffee shop of Spring Hill, The Bean, to perform some of their songs. Everyone was welcome to come watch, and the shop was packed with people. The setlist included songs performed by the whole ensemble, and some songs by select combos.
In addition to jazz band, marching band has also been in full swing this year. The band performs at all of the home football games during halftime and is constantly practicing to get better.
"We have morning practices at 7:15 until second hour, and then we just practice during class," said Lauren Brinkman, 11.
The band has also competed in competitions around the district. The theme for this year's marching show is Summer of Love 1967. Their first marching festival this year was held at Emporia University on Oct. 3. Spring Hill marched its way to a first place victory after securing the highest one rating.
"[Emporia] was very fun, but very stressful. We thought that we weren't going to win, so when we got a one rating we were excited, and then when we got first place everyone was in shock," said Brinkman.
A week later on Oct. 10, the band traveled to Baker University to take part in the Baker Marching Festival. Spring Hill competed against 18 other bands, and came out with a third place victory. Another one rating was also achieved by the band. Coming up, Spring Hill is hosting its first ever home marching festival on Oct. 24. This is the last competition of the year, so make sure to come out and support the Bronco band.

About the Writer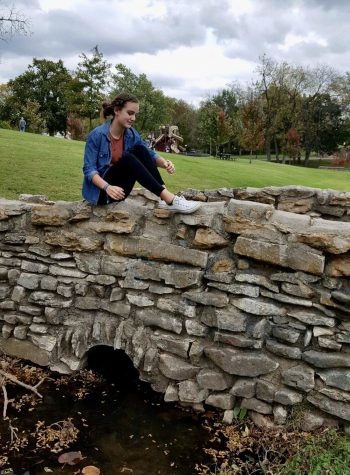 Brianna Gulley, Bronco Copy Editor










Hi! My name is Brianna and I'm the copy editor for SPUB. This is my junior year of high school and my third year of being on this...