Tying The Knot Too Soon
Hang on for a minute...we're trying to find some more stories you might like.
Lately, there have been several celebrities getting engaged or married. Many couples such as Hailey Baldwin and Justin Bieber, or Ariana Grande and Pete Davidson, didn't date for very long before tying the knot. However, maybe these relationships aren't what they seem.
Bieber was notorious for dating Selena Gomez on and off throughout his career, and many people assumed they were meant for each other. When they broke up for the last time, Bieber quickly moved on to dating and marrying Baldwin. It appears that Baldwin and Bieber barely dated long enough to get to know each other before tying the knot but surprisingly, they've known each other for years. The two stars grew up together, and have always been friends. They even dated for a short while before Bieber went on his Purpose tour. It may have seemed like they rushed into a relationship but in reality, their story goes way back, and they are very happy together.
In contrast to Bieber and Baldwin's healthy relationship, Ariana Grande and Pete Davidson started dating in May and got engaged four weeks later. However, they quickly called off the engagement when Grande's ex, Mac Miller passed away from a drug overdose. A lot happened in such a short amount of time for this couple and it affected their relationship dramatically. An insider from ELLE said,
"'Pete's doing fine,' the source said. "He has a strong support system of family and friends around him that are keeping him laughing."
Davidson is reportedly doing better thanks to his strong support system. Grande also made a strong choice to ditch social media until the rumors have died down online.
"It hasn't even been a week since Ariana Grande and Pete Davidson ended their whirlwind engagement. Grande has announced she's taking a social media break to avoid seeing headlines about the split."
Overall, different circumstances can affect people's relationships and it's important to take things at a good pace. Additionally, the things heard on the internet about others' relationships are not necessarily true. All of these people have a story, a personal life and they deserve to do what makes them happy.

About the Writer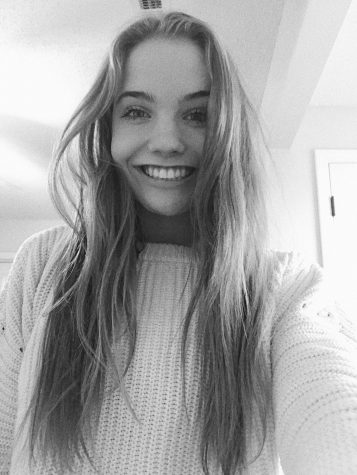 Madison Sutton, Staff Writer
I'm Madison Sutton and I'm a sophomore. This is my second year in SPUB, and I'm so excited for what this year holds. I've always enjoyed writing...