Sub State; Girls Basketball Team Takes Victory Over Shawnee Heights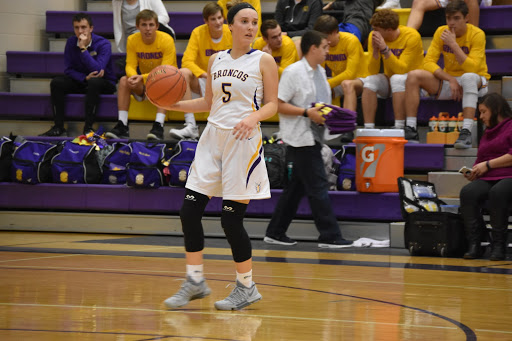 Hang on for a minute...we're trying to find some more stories you might like.
Feb. 27, the girls' basketball team played their Sub-State game here at home. They played Shawnee Heights in an exciting game-winning 46 to 38.
"We won so that was good. Overall, I think they did a great job as far as executing our game plan… we talked about how we wanted to attack them on offense and I thought we did a great job as well. I felt like we executed well on things that we wanted to do and they did a great job of going out there and really performing well," said Clay Frigon, head coach.
The girls had been preparing for this all season and were really focused on the days leading up to the game. They were able to have practices with just the varsity allowing them to be more focused and more detailed.
"We did a lot of walk through stuff and watching film to try and learn how to defend [Shawnee Heights] offense and how to break their defense so, we knew what to expect," said Ali Frank, 10.
Come the day of the game and the girls were in for a bit of a surprise. School had been canceled due to inclimate weather, but this did not stop them nor did it keep their fans from coming out to support them.
"It was a great atmosphere as well; we had a great student section. That was something that they were really able to go off of as well," said Frigon.
Even though the girls won, that does not mean that they are done. They continue to stay focused and work hard. They will play Schlagle High School on Friday, March 1, at Schlagle in a championship game to determine who will go to state. The girls will begin their road to success by watching film and trying their hardest to beat a team they have yet to play.
"We are probably going to watch a lot of film, go through a lot of stuff and just do our best to know them as a team since we have never played them before," said Frank.
About the Writer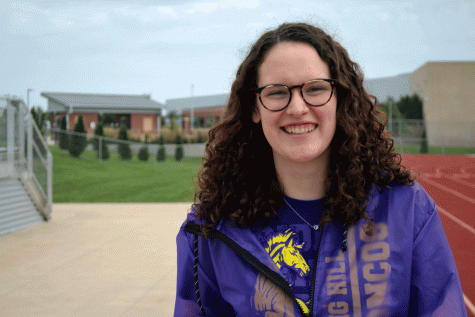 Hannah Smith, Stampede Editor in Chief
Hi readers. I'm Hannah Smith. I'm StampedeNews.Net's new Editor in Chief which means if you weren't already tired of seeing me around here then buckle...