91st Annual Oscars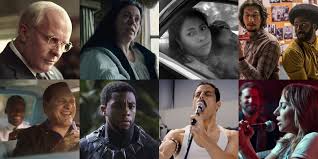 Hang on for a minute...we're trying to find some more stories you might like.
Last weekend, the Nation was buzzing about the 91st annual Academy Awards. The movies up for nomination were more diverse than past years with films such as Black Panther and Roma, centering around people of color. Another big moment came from the highly anticipated performance of "Shallow" sung by Bradley Cooper and Lady Gaga from "A Star is Born." Overall, it's safe to say the ceremony went smoothly, and the lack of a host this year did not take away from the awards. One of the most talked about movies of the year, "Bohemian Rhapsody", took home three awards, along with Rami Malek taking home the award for actor in a leading role. Other major awards include "Roma" which won for both directing and cinematography and "Black Panther' which won for costume design, music and sound mixing. Olivia Colman also walked away with the coveted award for actress in a lead role for her performance in "The Favourite". The big award of the night went to 'Green Book" for best picture. "Green Book" centers around an African-American pianist in the 60's who goes on a concert tour and hires a caucasian driver who helps protect him as well drive him. The film goes on to show the unexpected bond between the two men as they confront racism. While many critics and viewers of the film had good things to say about it, there was quite a big controversy surrounding its win for best picture.
"Hollywood's whole shtick of 'we're all people we just need to love each other' is outdated and doesn't reflect the modern view of race relations and it only shows how white people wished the world worked. The fact that "Green Book" won shows that Hollywood hasn't moved past that era of thought like when "Driving Miss Daisy" won and "Do the Right Thing" wasn't even nominated. I think that this is a better year for family films than Oscar-bait movies anyway because I liked "Pattington 2" and "Spiderman: Into the Spider-Verse" a lot more entertaining and emotional compelling than anything that was nominated for Best Picture."
Obviously, Oscar season will always come with controversies and bickering opinions. While the awards this year could have been improved in some ways, the overall ceremony was very well received and interesting to watch.
About the Writer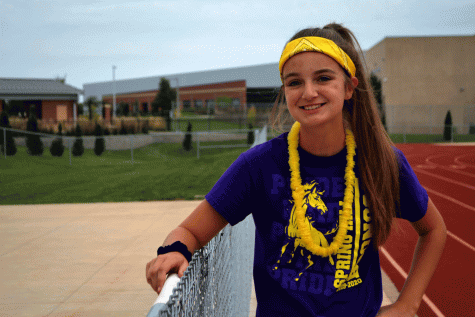 Brianna Gulley, Copy Editor










Hi! My name is Brianna Gulley and I'm a senior at Spring Hill. This is my fourth year on staff, and I am very excited to write and...