Broncos Beat Out Wildcats 27-24, on Sept. 6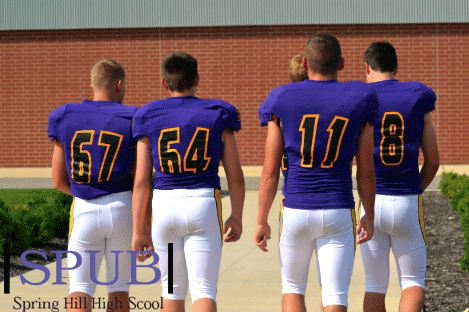 Bronco Nation was out in full force on Friday, September 6 as they watched their Varsity football team triumph over the Louisburg Wildcats in their first game of the season. These boys came out battling, and gave it their all right from the get-go, finishing the game with a final score of 27-24 and a victory for Spring Hill.
"I think the thing that I'm really pleased about not having to work on is the level of our intensity and our effort…I think that won the game for us," said Jason Feeback, head coach. "Our defense, we bent but we didn't break. [Louisburg] scored late in the first half and our guys didn't even flinch."
Assistant coach Alex Winkler was full of praise for the team as well. "We did everything that we needed to do to hold on and win, which was really encouraging to see at our first game of the year," Winkler said. "Louisburg never led, they came back and tied it up, but we were able to hold on long enough in the second half to kick a field goal."
"I think our MVP would have to be our offensive line," Feeback said. "We were solid, I don't remember any negative plays after that first drive…they kept our Quarterback clean all night."
"Any time we score 27 points you do have to shout out the offensive line," Winkler agreed, adding, "It's a complete team effort."
With a solid defense and an aggressive offense, there is no doubt that this season is going to be a good one.

About the Writer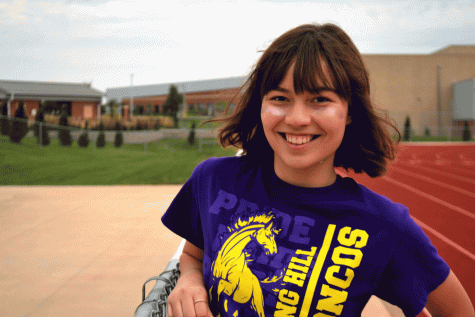 Taylor Dent, Stampede Editor in Chief
HI! My name is Taylor Dent, and I'm a Junior this year. This is my first year in SPUB, and I'm very excited to be a part of this. In addition to being...