Student Athletes Play Several Sports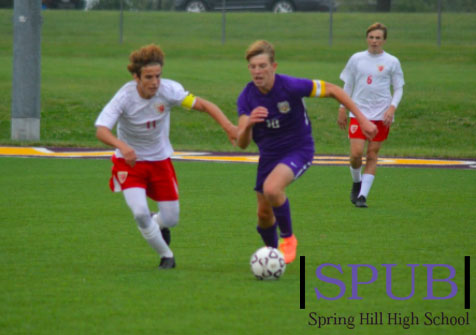 At the high school there are a few students who put themselves to the test and play multiple sports. This is a small group of individuals that love supporting our school in every way they can, and it is obvious that they really enjoy what they do.
"I am very grateful for the opportunity to play soccer and football," Jackson Rainforth, 12, said.
There are only a few sports that allow students to play more than one a season, two of those sports being football and soccer.
"I have played soccer since I was little, I started football this year because they needed a kicker after Bear Gardner graduated," John Mitchell, 12, said.
Most of the students that are playing two sports have a main sport they make their priority. For most of these multi-sport athletes that tends to be soccer.
"My favorite sport is soccer and I have been playing it for about 10 years now… This year I just wanted to help out with kicking on the football team," said Rainforth.
These students definitely had to learn how to coordinate both sports.
"It's fun playing more than one sport at the same time but it also takes up a lot of my time. I have to make sure to coordinate with both coaches when I can be there or not," said Mitchell.
Soccer and football are not the only sports some of these athletes are juggling.
"I play soccer, football, basketball, and track," said Mitchell.
Between  all of their school sports these students are very busy, but they are clearly very dedicated athletes.