Donald Trump's Facebook Ban is Ending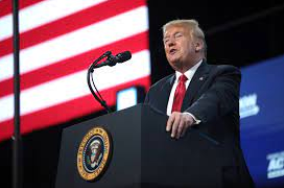 Former President, Donald Trump, was banned from Facebook two years ago for his commentary on the Jan. 6 insurrection. In a blog post Facebook said it is adding new measures to confirm no one else will violate its rules, including world leaders or politicians. Trump's accounts on Facebook and Instagram will be restored in the coming weeks.
The whole incident with Trump's ban raised questions as to what should and shouldn't be posted online, and what interferes with freedom of speech. Whether it be good or bad, the public hearing about the wrongs and rights of their politicians can help them be informed voters.