What Cinco de Mayo is Actually About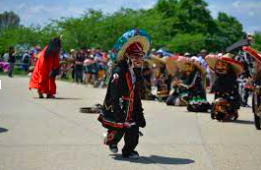 Every Cinco de Mayo, restaurants' gear up for people flooding their doors, ready for their margaritas and chips with salsa on a holiday to celebrate Mexican culture. It is commonly believed that it is to celebrate Mexico's independence, but that day is actually celebrated on Sept. 15 around 11 p.m. What the holiday does celebrate is the Mexican troops victory at the Battle of Puebla.
If someone celebrates Cinco de Mayo but doesn't know the true meaning behind it, make sure that they are educated. Being educated on holidays that might be unfamiliar but are still celebrated nationwide is so important not only for the people of that culture but also so people actually know what they are celebrating. While chips and salsa are good, it's important to know why people are eating them on the 5th of May.