Kia and Hyundai Thefts Continue After Updates in Security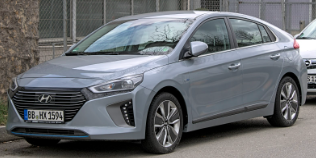 Three months ago, Hyundai and Kia updated their security software after a drastic increase in thefts. However, the update has not stopped thieves from driving away these vehicles. U.S. cities have reported that around 60% of their auto thefts have involved Hyundai or Kia vehicles. Videos posted on TikTok have sparked the increase in thefts. Creators on the platform demonstrate using a USB cable and a screwdriver to steal the cars.
Many Hyundai and Kia owners are worried for the safety of their cars with such high theft rates. Hyundai and Kia have been working to update their software on the vehicles more, but many believe they aren't working fast enough. Situations like these prove the importance of keeping cars locked and keeping valuables inside out of sight.