Georgia Bulldogs Decline White House Invitation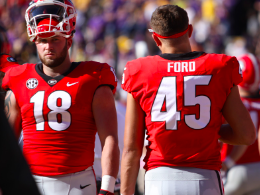 The Georgia's Bulldogs were given an invitation to join many other national football teams at the White House on June 12. Unfortunately, they had to decline the offer. The team announced it was due to a schedule interference but not many details have been given about why and if there is any other reason to why they declined.
The White House had invited many of these national championship football teams for a "College Athlete Day" to celebrate them. There have also been many other championship sport teams, including the Atlanta Braves, that have visited during Biden's term. There are also some, including the NCAA's men's and women's basketball champions, to visit in the near future.