100 Word Rant: Which Star Wars Is Best?
Hang on for a minute...we're trying to find some more stories you might like.
I'm old enough to know what I'm talking about when I say "The Empire Strikes Back" is the best Star Wars film of all time. That's not shocking news, most agree, and here's why. New locations, our heroes are tested, Hoth battle scene, asteroid chase, Vader's choking rampage, Bounty hunters, original Yoda, space slugs, Han gets the only girl at this point in the galaxy, Vader sitting at a dining table (how did he eat?), Lando's surprise betrayal, great lightsaber showdown between Luke and Vader complete with the best revelation and plot twist in movie history! Number V is untouchable.
Curtis Allen, social studies teacher
Episode 3 is the best Star Wars movie. Yes, Hayden Christensen was meh but he also has some great scenes. Not to mention that the lightsaber battles are the best in this movie. Palpatine vs. Yoda is one of the coolest battles in Star Wars, and who wouldn't want to see Obi-Wan go against a four armed cyborg who wields lightsabers of jedi he has killed, I find that awesome. The original movies just don't compare when it comes to fights. I can also admit that it's not the best movie, but it certainly isn't the worst Star Wars movie.
Logan Trask, 9
Without a doubt Star Wars "The Force Awakens" is my favorite Star Wars movie. The introduction of new characters and places was a great refresher to the story. I loved seeing the old characters aged and different and seeing the Millennium Falcon. There was lots of action and progression with the characters. Also seeing the coolest Stormtrooper TR-8R (also pronounced traitor) who had a really cool weapon to match Fin in battle. Seeing the transition of Fin to Ray being the jedi was great. I would have to say I think The Force Awakens is the best star wars movie.
Burke Barnett, 9

About the Writer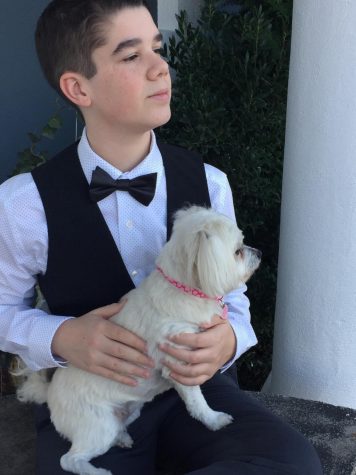 Burke Barnett, Staff Writer
Hi my name is Burke Barnett and I am 15. I joined SPUB because I enjoy writing and taking photos. Other than SPUB I am involved in track, I do discus and shot-put but I plan on trying Javelin. My favorite animal is any dog because they are great just like my dog Bella. I also do skeet shooting which is fun and I'm pretty good at.