The varsity cross country teams started the season battling through injuries and illnesses. Throughout the year, coaches across the state are polled on their opinions regarding standings of teams in each class. The boy's team was nowhere near predicted to finish well at state. By the time state rolled around, everyone was healthy enough to run well.
"I knew I had a chance to medal, but I wasn't really expecting to get so far from where I was ranked at. I think the team did really good. We definitely weren't expecting to beat the private schools [Kapaun-Mt. Carmel and St. Thomas Aquinas] and we did," Jack Janovick, 11, said.
Part of the reason the varsity boys team did so well was because the bonds and friendships between runners were stronger this year. Efforts like practicing together on the weekend and hanging out outside of school brought the team together. The girls' team even did secret sisters each week.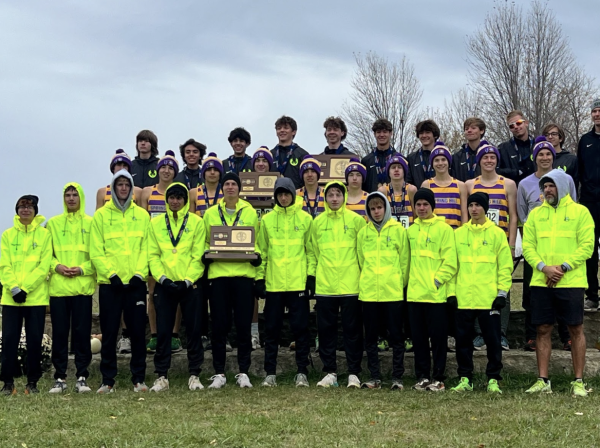 When you don't like the other people on your team it's easier to quit, but when everyone is working towards the same goal it feels like you're working for something bigger than yourself, which can push you. Other factors can also help a runner get through a race.
"I learned that even when something isn't going right, I can just change my attention to something that is going right, like school or my other hobbies," Logan Beckman, 11, said.
Obviously habits like these, and more, are effective, because the boys team ended up getting second at state, something never accomplished in school history. Looking forward to next year, hopes are high for another good performance. 
"When you don't have any of our varsity seven graduating, you hope to make a run at a state title," Brent Smitheran, cross country coach, said. "I'm not going to hang next year's season's success or failure on one meet because I don't think that's a fair expectation for people, but I would be lying if I said I wasn't thinking about making a run at that next year."