Nothin' But Net
Hang on for a minute...we're trying to find some more stories you might like.
As the hype of fall sports dies down, winter brings the excitement of baskteball. Whether you're a four year starting varsity player or an incoming freshman, everyone has their own reason for playing.
"I decided to do basketball this year because I've done it since I was six and I really like to play it. It's also a good way to keep me involved in school," said freshman basketball player, Alyssa Sherron.
While basketball season has many games lasting from November through February, the opening game can be one of the most exciting for students, parents, and coaches. Thursday, Nov 30, Spring Hill suited up to host the first games of the season against the Eudora Cardinals. Coaches Clay Frigon and Alicia VonStein lead the girls teams to victory with a varsity score of 50-22 and a JV score of 39-21. Boys Varsity coached by Wes Book lost their game, and boys JV lead by Coach Dall pulled off a win.
"We did really well," VonStein said "we ran the plays correctly and we got some shots of off that and we played well as a team," said Katelyn Pope, JV basketball player.
With one game down and many more to go, who knows where this season could lead. Come out and support the Broncos during the next home game Dec 5 when they take on Atchison.

About the Writer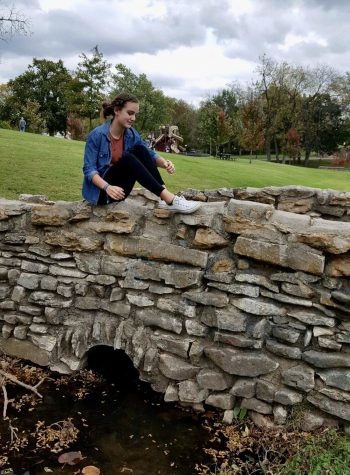 Brianna Gulley, Bronco Copy Editor
Hi! My name is Brianna and I'm the copy editor for SPUB. This is my sophomore year of high school and my first full year of being on this staff. I'm excited to work on the new chapter of the year book and magazine. I'm also very happy this website is being upgraded and improved so the students will be able to learn what's happening in the school. My life is pretty calm at the moment. You could find me doing gymnastics which has become a big part of my life. I also enjoy music which I have a pretty diverse taste in. One of my favorite things is going to concerts. Some random facts about me are my zodiac sign is gemini, my favorite color is blue, and I have a Labrador Retriever.