The Fall of Alex Smith
Hang on for a minute...we're trying to find some more stories you might like.
Things are not looking too good in Washington for football fanatics. Over the weekend on Sunday, Nov. 18, the Washington Redskins faced off against the Houston Texans for a very anticipated game. Previous to the game, both teams had the same record of 6-3 so it was predictable this game would be more physical and intense than other games.
During the third quarter, Alex Smith, Redskins quarterback and former Kansas City Chiefs quarterback, was sacked by the Texans defensive back Kareem Johnson. During the impact Smith had against the ground, his right leg twisted hard enough to break both his tibia and fibula. Smith was then carted off the field, and did not make a reappearance for the remainder of the game. However, this injury isn't just tragic; it's also a huge coincidence.
On the same day in November, back in 1985, the Redskins were also playing a game; except during that game they were facing off against the New York Giants. The quarterback at that time, Joe Theismann, broke his leg during the game as a result of a play eerily similar to Smith's, which would turn out to be a career-ending injury for Theismann.
To make matters even more interesting, both of these games ended with a score of 23-21. Shortly after Smith's injury in the game, Theismann tweeted about the incident acknowledging both the connection to his own career while sending condolences toward Smith. "I feel so bad for him…Alex's leg is exactly like mine 33 yrs ago."
While Smith's injury certainly isn't pretty, there's no telling whether or not it is career-ending. He's positively out for the rest of the 2018 season, but he is young, otherwise healthy and most likely able to recover. Until then, new starting quarterback Colt McCoy will have to fill the shoes of Smith to defend the 6-4 winning record of the Redskins.

About the Writer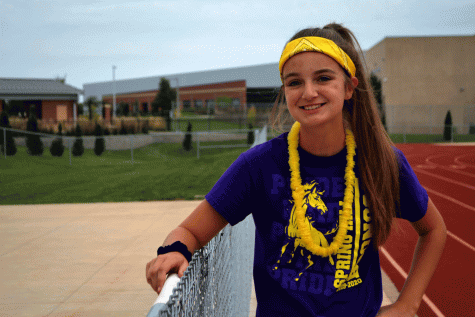 Brianna Gulley, Copy Editor










Hi! My name is Brianna Gulley and I'm a senior at Spring Hill. This is my fourth year on staff, and I am very excited to write and...