New Yearbook Redistributed week of Sept. 30
Yearbooks and prom are two of the most prominent reasons for controversy in high school, and in May 2019 when The Bronco came out at the end of the year, there was much dissent. Forty-eight senior portraits were missing, words couldn't be read and people were upset.
"It was [Friday] afternoon, or maybe Monday, that we got sufficient complaints from the community, parents especially," said Anna Manning, yearbook adviser.
This affected the students that created the yearbook as well.
"On the day of distribution, we were looking through and all of a sudden we see that some senior portraits are missing, and it all just went downhill from there," Mattie Crabtree, design editor of the 2019 yearbook, 12, said.
The original plan was to release the missing photos in the supplement which is like an add-on for a yearbook that includes pages about spring sports, the spring play, prom, graduation and other events that happen after the March yearbook deadline.
However, Dr. Wayne Burke, superintendent, ultimately decided that the proper course of action was to run a total reprint.
"Basically one-third of the senior class had been left out along with some other complaints about senior ads. That is what prompted me to become involved…quite a few people were really upset [because] a yearbook is permanent," Burke said.
The publication staff were all devoted to rectifying the errors that were made in the original publication.
"I came in two or three days throughout the summer to work on it and finish the supplement. Mrs. Manning spent countless hours [working], here till 10 p.m. at night, here super early in the morning…countless hours she shouldn't have had to spend," Crabtree said.
The new yearbooks have everything missing from the original yearbook and a little extra.
"The reprint includes the supplement as part of the main book," Manning said.
With a fixed senior section and segments that weren't in the original, the 2018-19 Bronco 2.0 was released the week of Sept. 30. 

About the Writer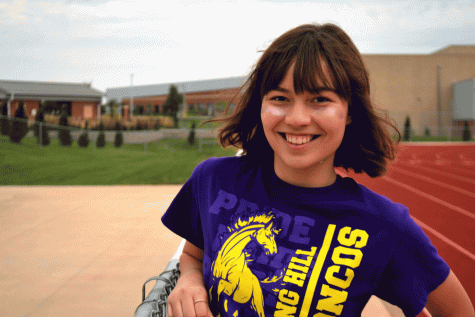 Taylor Dent, Staff Writer
HI! My name is Taylor Dent, and I'm a Junior this year. This is my first year in SPUB, and I'm very excited to be a part of this. In addition to being...