Cheerleaders Changing the Ra-Ra Roster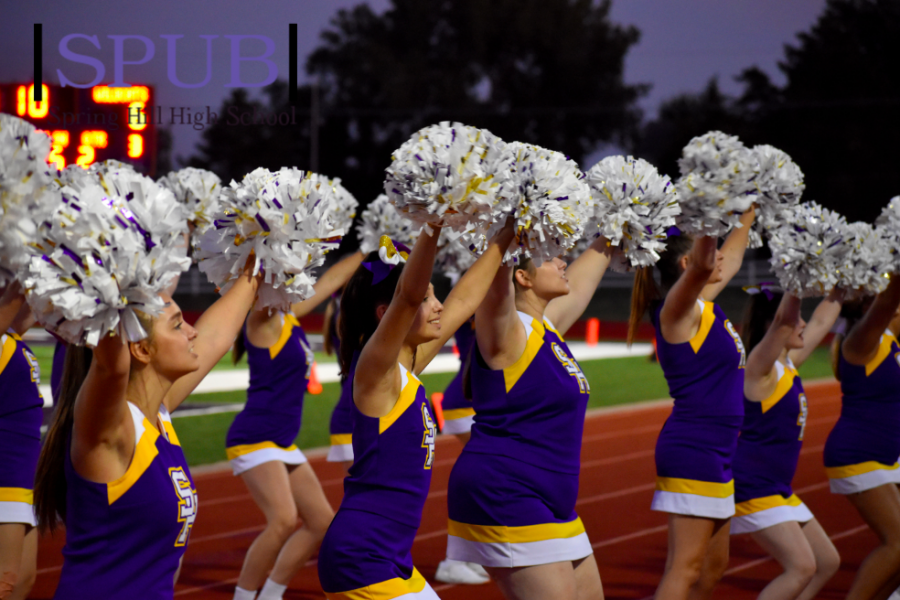 With a new year comes new changes, for the cheerleading team this is especially true. The amount of girls on the team has considerably risen with 9 freshmen and 2 upperclassmen girls joining. Having so many more people could cause problems, but it's been nothing but helpful. The number of girls allows for more pyramids and stunts. Making for a much more entertaining performance. 
"We can do more advanced and bigger stunts. Overall, it just make dances cooler. Our performances have really improved with the number of girls," Grayson Roberts, 10, member of the cheerleaders said.
They also have a new coach this year. English teacher, Kelly Edigar, was a coach for Spring Hill for 15 years until she had her daughter. But she has now returned to her former position.
"She really stepped in ,took the initiative of the team, helped us focus on what's important, and helped us grow as a team," Alivia Bates, 10, member of the cheerleaders says. 
Finally, the team no longer has team captains. 
"It has been a good thing. It has caused everybody to progressively become more of a leader and also lot of different people who wanted to be in the different leaderships roles who might not have been voted in to have those opportunities and really help out," Alivia Bates says. 

About the Writer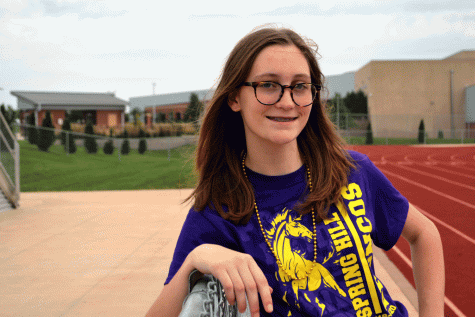 Sadie Kuhn, Staff Writer
Hi readers. I'm Sadie Kuhn. I am a freshman and this is my first year doing SBUB. I joined because I love writing and this gave me the perfect opportunity...