'Tis the Season
StuCo Elves bring joy to a stressed student body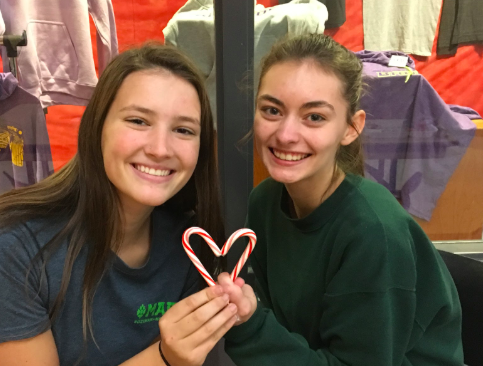 It's the most wonderful time of the year. Students are stressed and studying for finals, teachers are fending off requests for extra credit, and everyone is counting down the days until winter break. In the midst of all of this, the StuCo elves are here to make everyone's day better.
"It's a morale thing…some of the things are funny, and it's just a good memory to have. It's like 'oh, one time I got fuzzy socks from my teacher for Winter Wishes,' or 'I donated $20 to an organization.' It gets you in the holiday spirit," said Meg Putnam, 12, student body President.
Overall, winter wishes are meant to bring the school together in anticipation and excitement. 
"These are tough weeks of school before Christmas break, with finals and things like that…I think that kids kind of anticipate, [whether or not] their wish is going to be granted," said Katie George, Student Council advisor.
The tradition of wishing things for your peers and teachers started long before the current student body got here.
"We started doing Winter Wishes in 2007, it's been a long time," said George, laughing.
As teachers, the faculty members have a unique experience, getting to see the Winter Wishes fulfilled year after year.
"It's a really cool tradition to see when you have kids wishing things for other kids, or for organizations, like donating money to different charities: I just love seeing those things, because it highlights the fact that we are really a giving school, and we really do care about each other," said Michelle Weltz, Student Council advisor.
A lot of students do not realize the amount of time and thought that goes into picking each and every wish, as it is a detailed process.
"They have to be practical, not too expensive and not too hard to do. Sometimes, if it is kind of  a harder wish, but multiple people have wished for it, then that really helps us consider that. Usually, if you wish to donate to a charity of some sort, we favor those a lot," said Putnam.
While not everyone will get their wish granted by the time winter break begins, there is no doubt that it makes the last days before the end of the semester truly magical.

About the Writer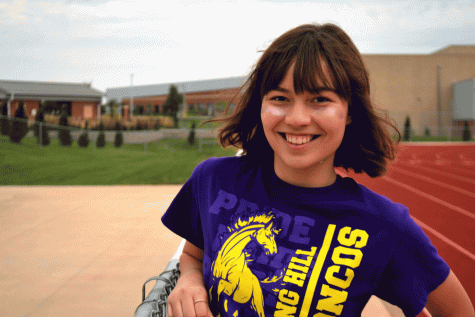 Taylor Dent, Stampede Editor in Chief
HI! My name is Taylor Dent, and I'm a Junior this year. This is my first year in SPUB, and I'm very excited to be a part of this. In addition to being...