All about Pep Band
The Secret to Exciting Basketball Games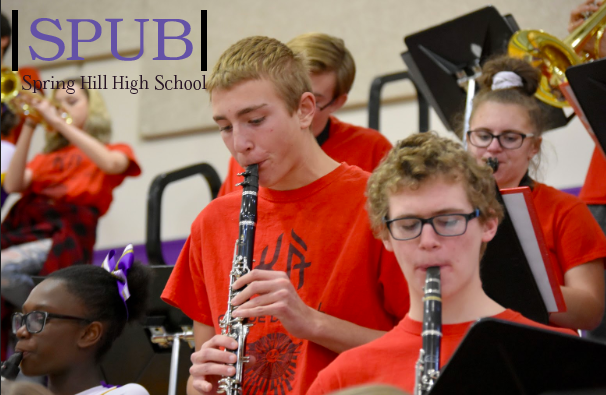 When you think of a stereotypical basketball game, you may think of student sections, exciting cheers, concession stands, or any other possible idea that may come to mind. There may be one thing you are missing, and you don't even realize how big of a part it plays into the atmosphere of a game – the pep band. The pep band is exactly how it sounds, the band plays exciting songs that get you pep for the game by adding a factor of excitement. In the fall, they play at football games, and in the Winter they play at basketball. 
"The imperial March Song the band plays when we first come out gets me hyped up for the game, and it helps in warms ups to feed off of their energy," Connor Zorn, 12, said. 
The music doesn't just help get the team excited. 
"The Pep band makes the games ten times more exciting and really adds a fun atmosphere to the game," Gillian Marcum, 11, said. 
The pep band has been around for a long time, so they have lots of experience. Preparing for pep band comes easy to them, so they only have to practice for it about once a week. 
Dan Wooge, band teacher, says, "We begin right after marching season in November, just a little bit to get prepared. Kids like pep band so we do it in class maybe once a week."
Students really enjoy playing in the pep band, it can even be considered one of their favorite parts of band altogether. 
"Even if I don't have to play at a game, I still play at the game," said Christian Carpenter, 12. "It's so much fun." 
The student's love of pep band comes through in class.
"For the most part, the kids say that it is one of their favorite parts of the year," Wooge said.
The band adds a lively feeling to the game, and it can be argued that the games would not be near as fun if the gym were silent, without the band playing. The band should be recognized for all of the hard work they put in to bring the sports games to life. 
"It completely adds this fun vibe everybody has a bunch of energy," Christian said. "I can't even imagine the basketball games without pep band."

About the Writer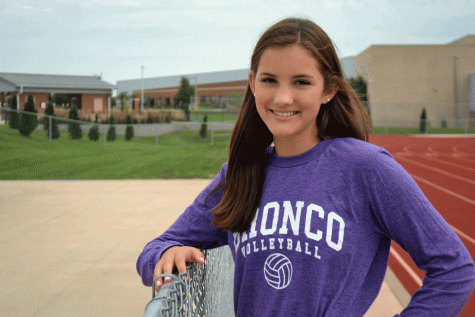 Mallory Putnam, Staff Writer
Hi, I'm Mallory Putnam and I'm a junior this year. This is my first year in SPUB, which I am very excited for all of the new opportunities it brings. I...