Environmental Club Receives Grant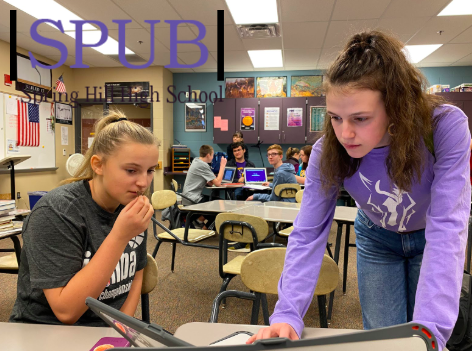 The Environmental Club that was started at the beginning of the school year is jumping into their first big project in the upcoming month. They plan to make a compost bin for students here at the school. The president of the club, Kaitlyn Wilson, 10, applied for and was awarded the Supervised Agricultural Experience, SAE, grant from the National FFA Organization for the cost of the project.
"I applied [for the grant] because I was interested in it, and I knew we could use it for the club and to do something good here. It took me a few weeks to write my application, and then we submitted it and waited until it was approved," said Wilson, Environmental Club President, 10, said.
Wilson is planning to buy materials soon with the hope of building the compost bins within the next month. Their plan is to have them built and then immediately begin collecting compost before moving to their next project.
"We're going to be building raised garden beds, which is something that'll have to be maintained over the summer, and also next school year," Wilson said.
That leaves the club with a summer responsibility and something to jump right back into when the next school year rolls around, along with tackling other issues. 
The club itself is primarily student led, there's a lot of passion and excitement from the busy students.
"[With the club being student led] it's hard to get meetings in because students are doing it, and we have busy schedules. But also, it gives us more freedom since we don't have adults constricting our ideas," Elise Belcher, Environmental Club Vice President, 10, said.
The club is a relaxed environment for them to find ways to make progress at the school, and in the community regarding the environment.
"I've found [that to run the club makes]  it harder to manage with my time, so balancing it between school, outside of school activities, and homework is difficult. I really want to put time into it, but it's about finding that time and being able to use it for the club," Wilson said, "Everyone who comes to the meetings has that passion and that wants to help."
The club is always in need for new members, and the current members are always looking for ways to get the word out. 
"I would really like to set up a booth [at the activities fair for the freshmen] to kind of advertise to the freshmen, and let them know it's something they can join if they have the passion," Wilson said.