Volleyball Home Tournament – Oct. 2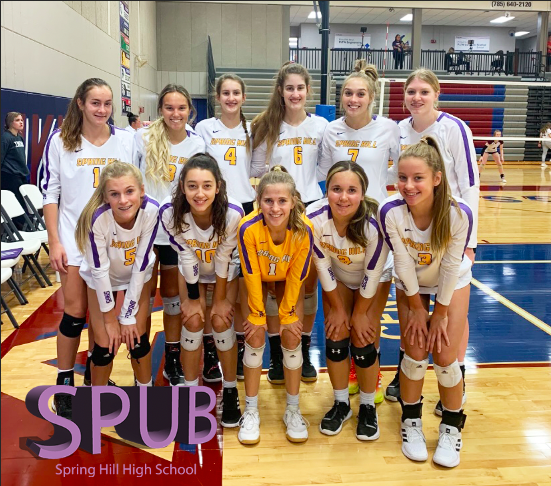 On Oct. 2, The varsity Broncos volleyball team hosted five different teams in a tournament. Attendees included Lansing, McPherson, Piper, Paola, and Blue Valley SouthWest. The Broncos went 4-1 on the day.
"I thought we did really well, at the beginning of the season it's nice to see how much you improve as a team. We wanted to work on having consistent energy and working together," said Kathryn Frakes, Varsity Middle Blocker.
The Broncos' only loss on the day was against Lansing, a team that Frakes seems to think a rivalry is being formed with.
"We kind of have a bit of a rivalry with Lansing, last time we played them it was a very close game, but they beat us in two.It was very close this time as well. We were able to take them to three but came up short in the end," said Frakes.
The turnout of the event was much higher than last year. While the higher turnout is likely in part due to lighter Covid-19 restrictions, many players believe the event's turnout has been on a steady incline the past few years.