Are We Glad to be GRADS?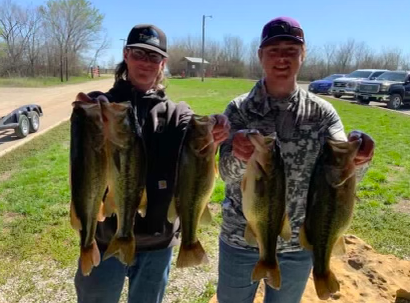 As the school year comes to an end, seniors of the high school will be moving on to begin a new chapter in their lives. Seniors will now have to decide whether or not to go to college, trade school, the army, and other career choices. 
Mike Shick, 12, has already enlisted for six years in the Air Force. Shick knew he wanted to enlist.
"I knew I wanted to enlist in the Air Force since I was a little kid, both my siblings did it, and my step-dad was in the Air Force as well," Shick said.
When he finally decided he was ready, he contacted a recruiter. After about two weeks, he started signing contracts. He had to make the hard decision of leaving behind his loved ones; however, he is excited to be able to travel and see the world. Shick had been inspired by some important people in his life, leading to him wanting to carry on something important to him and his family. 
"I'm excited to be able to carry on the family legacy," Shick said.
Parker Welch, 12, is planning on going to a private college located in Illinois. He is signed onto the fishing team and is studying business. Welch would like to open his own tackle business one day. 
Welch connected with one of the coaches at a college fishing tournament as well as a high school tournament; this led to Welch being invited out to look around the college. Welch went fishing with the coach after touring the college. The coach said he liked how Welch fished, and he would like him to be on his team. 
 Welch was unavailable for an interview due to fishing obligations.
Gillian King, 12, is undecided on where she wants to go to college but King would like to go to college for agriculture with a major in agribusiness or agricultural sales. King has been in FFA since her sophomore year and through her involvement she sparked an interest in the agriculture field. 
"I gained the passion for FFA seeing my older siblings in it. When I was a freshman I had the opportunity to join, so I did. It informed me about all the things in the agriculture industry that need to be fixed and seeing that everything we eat, to the clothes we wear are from farmers. I knew it was something I needed to help with," King said.
She says that her biggest supporters are her sister, friends, and her parents. King considered other options before deciding on agribusiness and agricultural sales. She had previously leaned towards marketing or real estate.
She decided against those pathways to go for a career she knows she will enjoy and have a passion for in the long run.
"My goal, with majoring in Agribusiness, is to help the farmers with new technology since most are older and don't understand," King said.
Seniors will be graduating from the high school and making new important decisions. Careers will begin to gain an impact on people's lives after high school.