President Donald Trump Impeached, Explained
House of Representatives vote to impeach Trump; Senate now waiting for Articles of Impeachment.
Along all the major news stations U.S. citizens, could hear and see the impeachment vote that went from early in the morning to late at night in the House of Representatives yesterday. And along all of the top headlines this morning announced that Donald Trump, president of the U.S, had been impeached. 
"The historic vote split along party lines Wednesday night, much the way it has divided the nation, over a charge that the 45th president abused the power of his office by enlisting a foreign government to investigate a political rival ahead of the 2020 election. The House then approved a second charge, that he obstructed Congress in its investigation," reports Lisa Mascaro and Mary Clare Jalonick, for the Associated Press. 
President Trump is the third commander in chief to ever be impeached, but that doesn't mean that Trump is out of the white house yet. And many analysts think won't ever be officially removed. 
"There are currently 53 Republicans, 45 Democrats and two independents (who generally vote with Democrats) in the Senate, meaning 20 [Republican party] members would have to defect to convict Trump. That's … very unlikely to happen, to put it mildly," writes Emily Stewart, a reporter for Vox. 
President Trump has been what is equivalent to indicted. The two articles of impeachment will be sent to the Senate where the legislators there will act as a jury and decide if President Trump will be removed from Office. However, there seems to be a hiccup with this part of the process. 
"House Speaker Nancy Pelosi threw a bit of uncertainty into the process Wednesday night by declining to say when, or even whether, she would send the charges to the Senate," reported Mascaro and Jalonick. 
The process for how the trial will be held in the Senate is still being discussed by Senate Majority Leader Mitch McConnell (R) and Senate Minority Leader Chuck Schumer (D) and Pelosi it seems does not seem to think it is all fair. 
"So far we haven't seen anything that looks fair to us. So hopefully it will be fair And when we see what that is, we'll send our Managers [prosecutors]," said Pelosi last night. 
It's still unclear when the articles of impeachment will be sent to the senate and what the next steps are, but it is likely that the trial will not begin until the beginning of next year.
About the Writer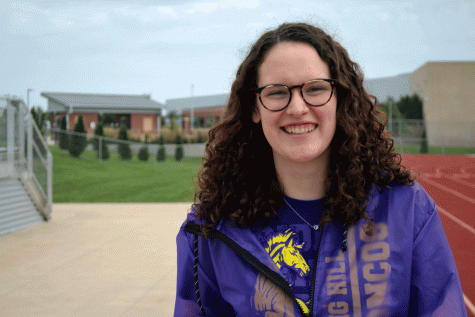 Hannah Smith, Copy Editor
Hi readers. I'm Hannah Smith. I'm StampedeNews.Net's new Copy Editor which means if you weren't already tired of seeing me around here then buckle up because...