Jason Reynolds named National Ambassador for Young People's Literature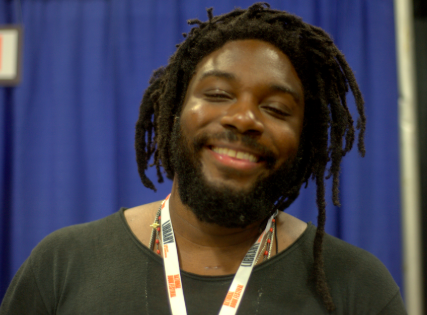 Oliva Leblanc, Staff Writer
January 14, 2020
Hang on for a minute...we're trying to find some more stories you might like.
Jason Reynolds, an author of 13 books, including "Ghost", was named National Ambassador for Young People's Literature. He gets the opportunity to visit different schools and encourage kids to not only read, but make their own stories. Kids also get the opportunity to ask Reynolds questions and relating to their own stories. Reynolds is determined to make an impact and enjoys what he does. "I want to put the ambassador medal around their necks," states Reynolds.
Having a role model of some sort reaching out and contributing to school is something that is not very common. Jason Reynolds, however, is truly making an impact by encouraging kids to share their stories and ask questions. Reynolds encouraging kids everyone helps build the future for these kids. They could be the next talented writer or story teller. Reynolds believes that these kids can make and impact, and he plans to keep encouraging kids everywhere. Without a doubt, he doesn't plan on stopping.