Level up on the ACT
The four years spent in high school are all about preparing for the future, whether that means college, trade school, or working. For many students the next step is continuing their education at a college or university, which normally means taking the American College Test, or more commonly referred to as the ACT. 
"After students take the test they will earn a score between one and 36, and it is based on four subjects. [The subjects are], math, science, reading and English," said Katie George, counselor. 
For years juniors and seniors have taken time out of their weekends and spent $46 in order to take the test. Last year the state supplied its first ever free ACT for all juniors, and they have done it again this year.
"I thought the ACT through our school was really nice last year. It was a good way to see where I was at and what I had to work on without having to spend the money or spend my Saturday on it," said MaHaley Abel, 12.
Between the one and 36 students could earn from the test, most high school students land in the 20-28 range. The first time a student takes the test they most likely won't get the score they were looking for. 
"We have all kinds of resources [to get your ACT score up.] Method Test Prep on everybody's Xello account is awesome, and it is free for all the students because the districts pay for it. Taking practice tests and taking rigorous courses is the best way to practice and get your score up," said George. 
The ACT is the main thing a college looks at during the application process, so taking advantage of the free ACT provided by the school would be wise. If a student doesn't achieve their dream score the school has given them plenty of resources to get up that score to what they want. 
About the Writer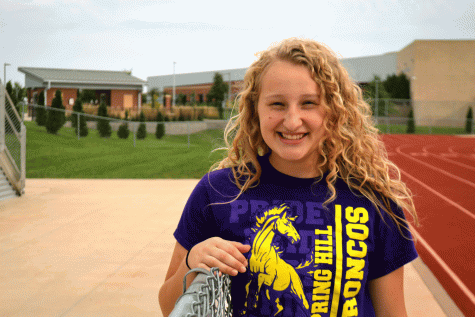 Gracey Cowden, Staff Writer
Hey! My name is Gracey and I am a senior. This is my third year in SPUB, and I am a staff writer for this school year. I joined because I have always loved...