Day in the Life of StuCo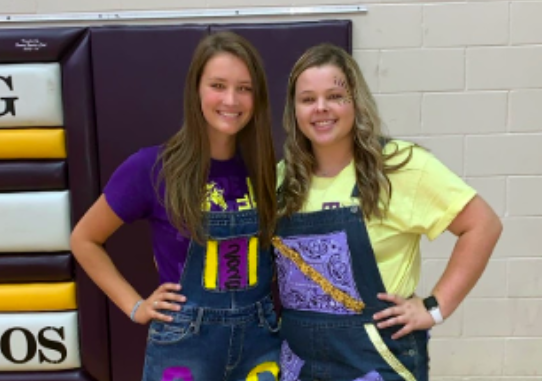 StuCo plans countless events around the school for a more enjoyable student life. StuCo is made up of dozens of students all over the school. StuCo is well known for running fall homecoming, but it's not the only thing they do
"We will help celebrate birthdays, we really just plan events, help with the pride competition all year, that is what we do as a student council we plan events and help with school spirit," Jaden Gallagher, Thespian StuCo Rep, 12, said. 
When StuCo isn't planning events or boosting school pride they are breathing and sleeping. StuCo is constantly planning events and helping around school. While they do not plan every event, they do have a large list of events they do plan.
"We plan events like fall homecoming, anything for veterans day, the food drive in the first semester, we plan the dodgeball tournament which we are thinking about changing up this year, candy cane sales and winter wishes we do cupcakes for valentines day, we do food drive clothes drive, egg hunt around Easter, we plan all the bronco pride points, and we run the bronco pride competitions," Meg Putnam, student body president, 12, said.
StuCo as a whole, plans a lot around school but class presidents also have a lot to do with their class and need to make sure their class does what they need to do.
"As class president, I'm in charge of my class winning the Bronco Pride Competition. So that means during fall homecoming making our class banner, and making sure everyone knows what the spirit days are, and then also getting everyone to participate in the community service projects that StuCo does, then also planning our own community service project," Hannah McCormick, 2022 class president, 10, said.
StuCo helps the student body immensely by planning fun events and making sure Broncos have Bronco Pride.