Pop's is Mixing it Up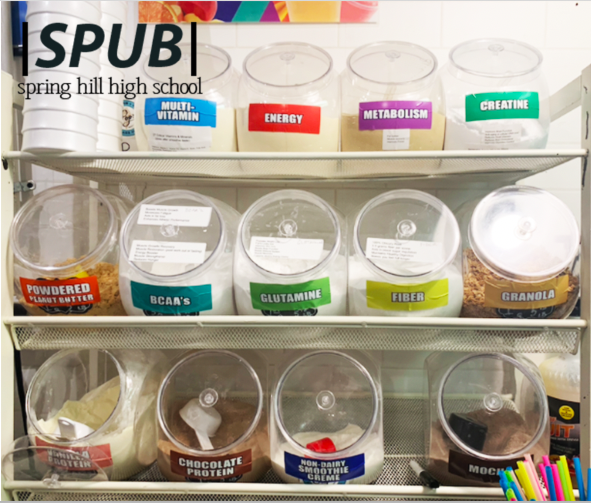 Pop's Sweet Shop has been continuing to grow their business and menu in the past months. From new cotton candy, fudge, ice cream sandwiches, and all sorts of new pastries. However, there was one recent item that struck my interest. Smoothies! Pop's has brought "The Smoothie Company" into their store with endless possibilities for drinks. These gluten free smoothies not only have many flavors, but add-ins as well. These include: Multivitamin, energy, metabolism, creatine, granola, fiber, glutamine, BCAA's, powdered peanut butter, vanilla protein powder, chocolate protein powder, mocha, and non-dairy smoothie cream. 
The combination I chose was a chocolate peanut butter, banana smoothie. Let me tell you, it did not disappoint. The smoothie had the perfect balance of each ingredient and was not too thick nor too thin. It was very refreshing and enjoyable to have while sitting down and talking with friends. I was very happy with the results of the drink because it tasted fresh and didn't take any more than a minute. I will absolutely return to get another one very soon.